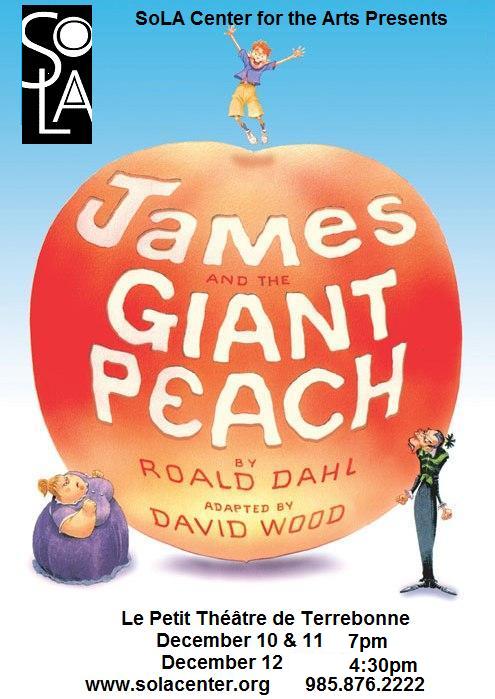 James and the Giant Peach
Wizzpopping wonder and fruit filled fun abound in this stage adaption of Roald Dahl's greatest adventure story. James is a lonely young boy who is forced to work like a slave for the most revolting aunts in England. One day a mystical old man gives him a bag of magic. When he accidentally spills it near the old peach tree, the most incredible things happen! This show is presenting students from the SoLA Drama Classes. This show is family friendly and kids are welcome to attend!
James and the Giant Peach will be Friday and Saturday at 7pm and Sunday at 4:30pm at  Le Petit Théâtre de Terrebonne 7829 Main St., Tickets are $6 and available at SoLA Center for the Arts, SoLA website www.solacenter.org or at the door before the play. For more questions call 985.876.2222.