Upcoming Productions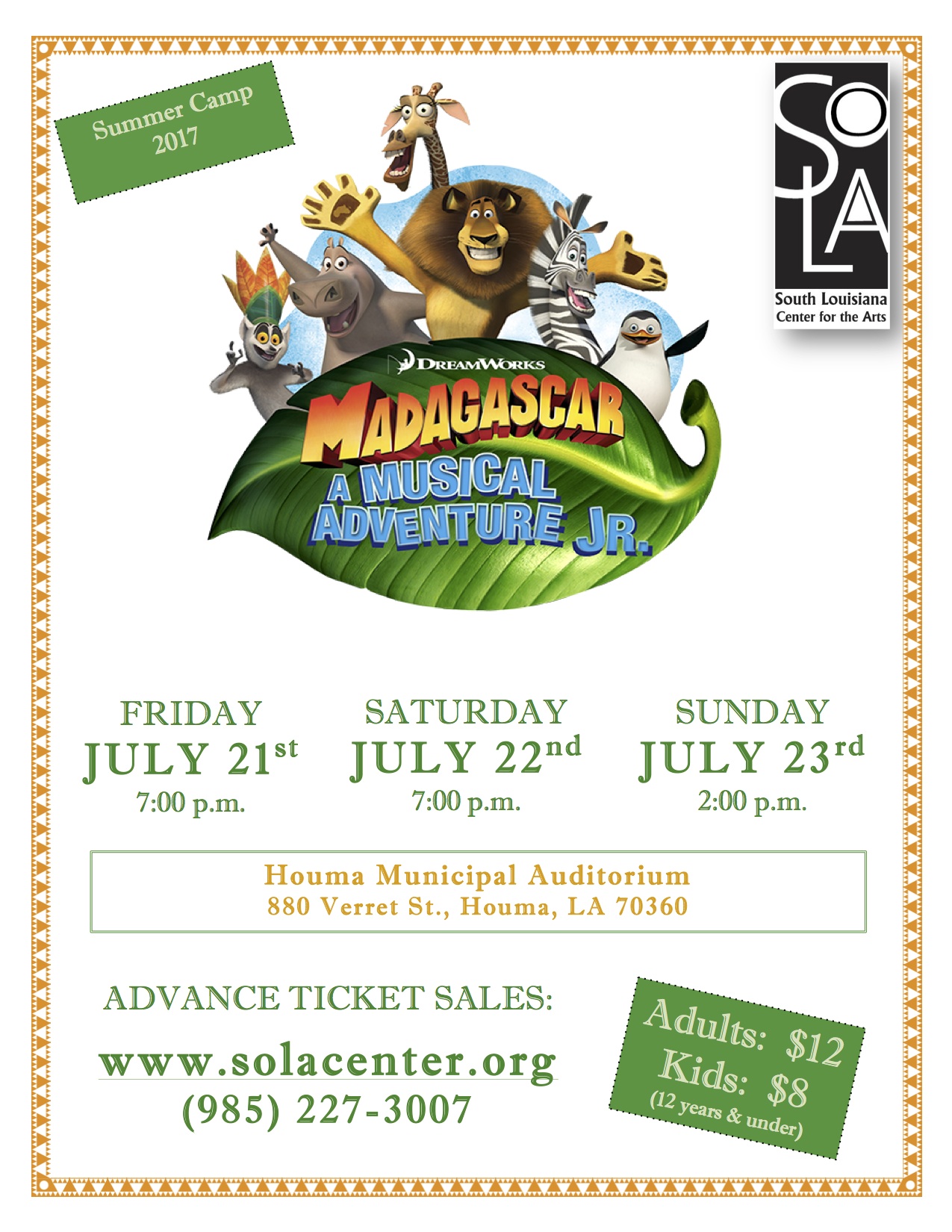 SOLA'S 2017 SUMMER DRAMA CAMP
Join Alex the Lion, Marty the Zebra, Melman the Giraffe, Gloria the hip hip Hippo and, of course, those hilarious, plotting penguins as they bound onto the stage in the musical adventure of a lifetime. Based on the smash DreamWorks animated motion picture, "Madagascar – A Musical Adventure JR." follows all of your favorite crack-a-lackin' friends as they escape from their home in New York's Central Park Zoo and find themselves on an unexpected journey to the madcap world of King Julien's Madagascar. Filled with outlandish characters, adventures galore and an upbeat score, Madagascar JR. will leave you with no choice but to "Move It, Move It!"
PURCHASING TICKETS- "Madagascar A Musical Adventure, Jr."
Tickets may now be purchased ONLINE by visiting our "Store" page OR by CALLING (985) 227-3007. Tickets may also be purchased at the door- cash, credit, debit, or check accepted. **NOTE: Tickets will be available for purchase ONLINE until Thursday, July 20 at 7:00 p.m.**
Call (985) 876-2222 for more information about SoLa Center for the Arts, visit our Facebook page, or email us at info@solacenter.org.